History begin
Dong Giao Foodstuff Export JSC. established as a military farm which was gathered and built by Southern cadres and Dien Bien soldiers after the liberation.
DOVECO has built a closed production model along the value chain from agricultural production, processing and vegetables and fruits exporting.
DOVECO owns 3 most modern fruit and vegetable processing centers today:
Doveco Ninh Binh factory: 32,000 tons of products/year
Doveco Gia Lai factory: 52,000 tons of products/year
Doveco Son La Factory: 52,000 tons of products/year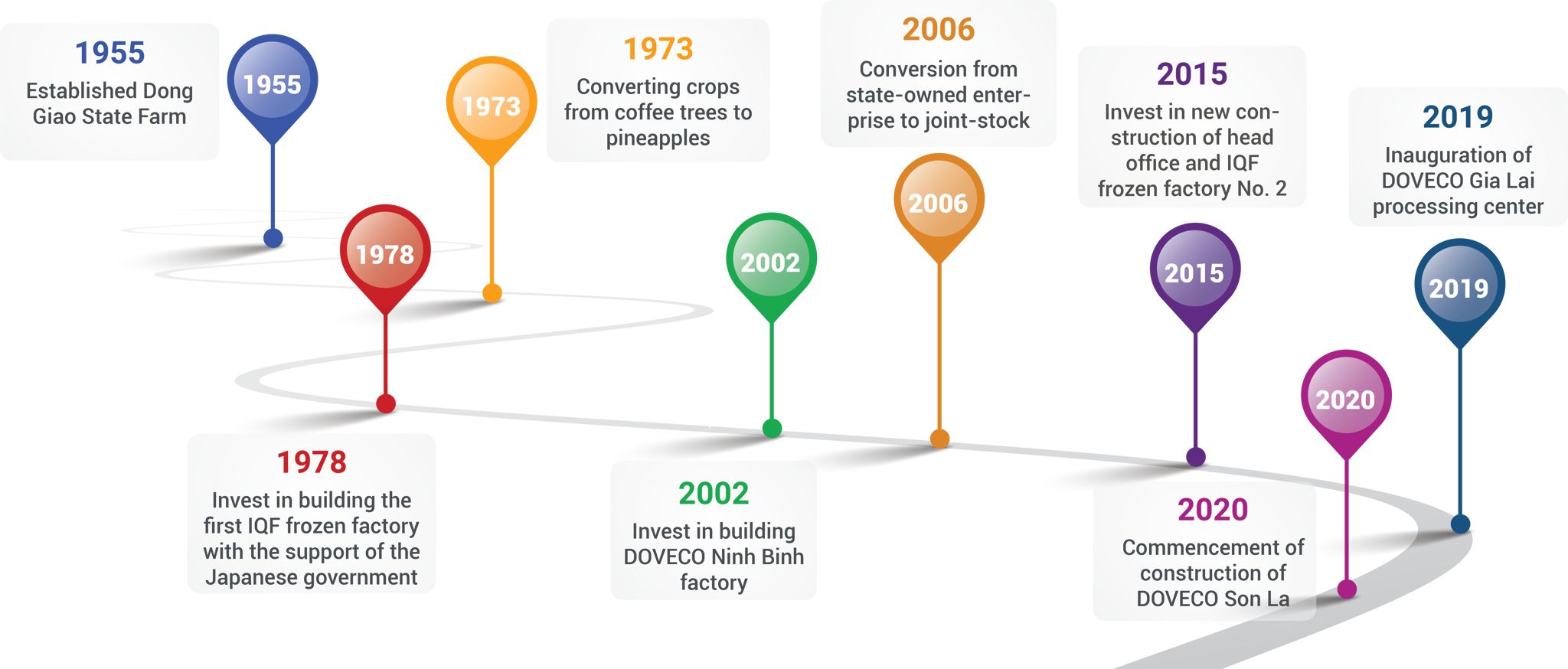 VISION
With a cultivation area of ​​more than 5,500 hectares, intensive cultivation of many tropical vegetables and fruits such as: pineapple, citrus, papaya, longan, passion fruit, chili and peanut... The company also grows and cultivates many kinds of trees with high yield.
We grow and process fresh and canned fruits and vegetables products for domestic consumption and export. Our products are exported in large quantities to many countries around the world such as the US, Germany, France, UK, Poland, Portugal, Mongolia, etc.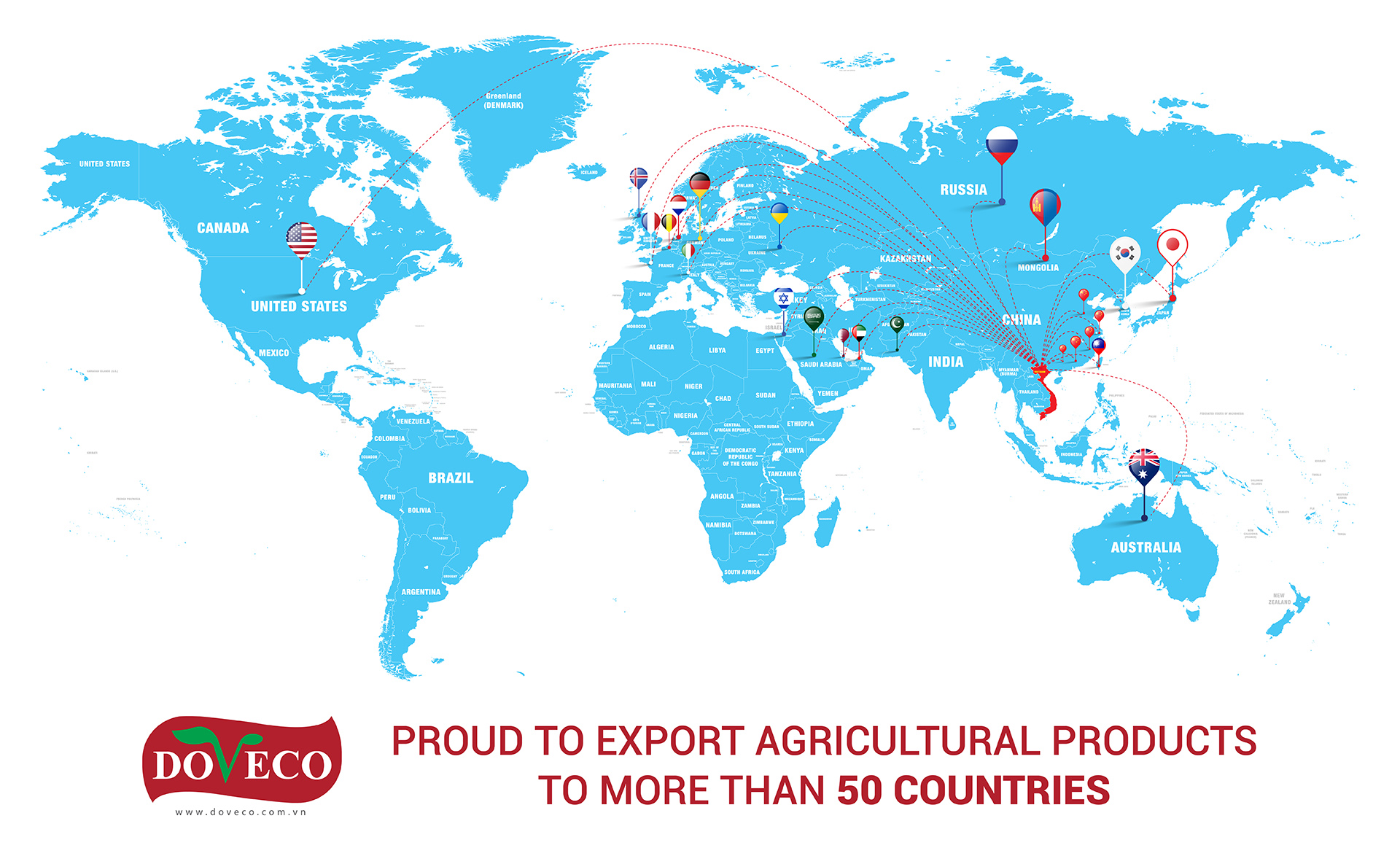 MISSION
Today, DOVECO is known as an important link in the supply chain of Vietnamese agricultural products, a bridge between the international agricultural market and trading companies, producers, farmers and domestic consumers. We are a pioneer in technology innovation, financial management to create a remarkable competitive advantage with superior solutions to meet the increasing needs of customers.